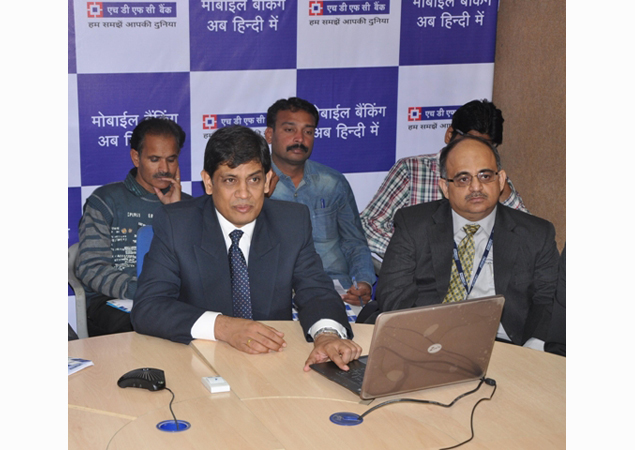 Targeting 560-million Hindi-speaking population, the second largest private sector lender HDFC Bank today launched a mobile banking application in the national language.
Mobile banking services is part of the bank's overall strategy to use convergent communication platform to engage with customers, Senior Executive Vice-President for Direct Banking Channels and Premier Banking Birendra Sahu said here.
Today 82 per cent of all customer-initiated transactions happen on electronic channels, he said, adding therefore the bank has launched mobile banking solutions ranging from SMS banking, browser-based and application-based applications for smartphones.
There are around 565 million Hindi-speaking population in the country, he said.
He said the bank launched the English-language mobile banking in July-August last year and already has 12 lakh users, and with the Hindi option, the user base can touch 16 lakh soon.
Quoting a CyberMedia report, he said, Android phones constitute about 56.4 percent of the total 5.5 million smartphones sold in the first half of the year in the country.

Read more:- http://gadgets.ndtv.com/apps/news/hdfc-bank-launches-mobile-banking-app-in-hindi-294863